It's officially the summer of the staycation as Covid-fatigued South Africans head outdoors for some desperately needed family time this holiday.
The KwaZulu-Natal South Coast is proving to be one of the country's most popular destinations this summer, especially for those seeking a nature-based holiday.
Known as the Paradise of the Zulu Kingdom, the KZN South Coast stretches 120km from Scottburgh to Port Edward and inland to Harding. The area has a whopping 35 nature trails and 58 beaches, and a plethora of outdoor activities such river rafting, abseiling, suspension bridges, paintball, surfing, canoeing, horse rides, shark cage diving and free diving.
There are 11 golf courses on the South Coast alone, along with hiking, mountain biking and 4×4 trails for more rugged excursions.
"There is a lot of encouragement for South Africans to enjoy the upcoming holidays at local establishments while taking advantage of outdoor activities where possible," Ugu South Coast Tourism CEO Phelisa Mangcu said. 
Ugu South Coast Tourism is the official destination management organisation of KwaZulu-Natal's Ugu District Municipality.
"The KwaZulu-Natal South Coast fortunately offers visitors endless exciting excursions, both water and land-based, all of which follow relevant Covid-19 health and safety protocols," Mancu said.
"For those who are keen for some family-friendly activities, our beautiful hiking trails are world-renowned, with many suited to even the novice adventurer!"
After months of lockdown stress, take your pick of these 20 South Coast hiking spots that are sure to restore body and mind.
1. Anew Resort Ingeli Forest in Harding
Website: www.anewhotels.com | Contact: ingelires@anewhotels.co.za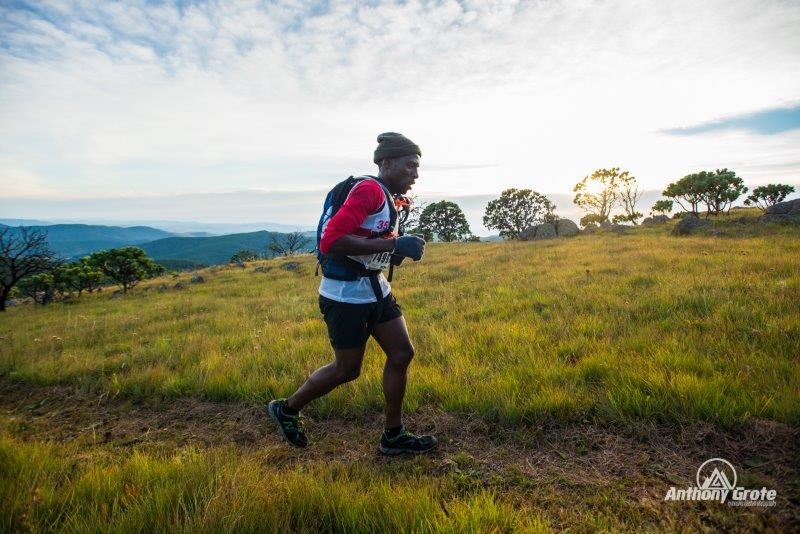 Ingeli Forest is KwaZulu-Natal's second-biggest indigenous forest, with trail options for all ages and abilities. Just 22km from Harding, the resort has 3km, 3.5km, 7.5km, 10km and 15km trails and even loop-out routes crossing streams and passing waterfalls. The resort is situated just below the Ingeli Mountain Range.
2. Skyline Nature Reserve in Uvongo
Website: www.kznwildlife.com | Contact: 062-002-5190 or info@kznwildlife.com
This nature reserve lies between Uvongo and Margate and is home to about 380 indigenous and 400 exotic tree species. Hikers can view a variety of wildlife, including blue duiker, grey duiker and bushbuck, and twitchers can keep their eyes peeled for a number of indigenous bird species. There are also several hiking trails that take about an hour to complete.
3. Uvongo Parkrun
Website: www.tourismsouthcoast.co.za | Contact: 039-682-7944
The Parkrun community initiative has found a home in Uvongo where the public come together at 8am on Saturdays to join in the friendly 5km walk or run. The parkrun starts at St Mike's car park. There is free registration, and a post-parkrun coffee and chatting session at C-Bali Restaurant.
4. Umdoni Parkrun
Website: www.tourismsouthcoast.co.za | Contact: 039-682-7944
The second parkrun is at Umdoni and follows the same format as the Uvongo Parkrun. Participants meet at the Umdoni Park Environmental Centre for free registration before starting the 5km walk or run, followed by a coffee at the Umdoni Park Restaurant.
5. River Valley Nature Reserve in Margate
Website: www.rivervalleynaturereserve.co.za | Contact: info@rivervalleynaturereserve.co.za
The River Valley Nature Reserve passes grasslands and riverine forests that are home to impala, nyala, grey and blue duiker. There are also about 145 species of indigenous birds, among them the rare narina trogan and African crowned eagle. The reserve also has excellent picnic spots from where you can enjoy the scenery.
6. KwaXolo Caves Adventures
Facebook: KwaXolo Caves Adventures | Contact: Book with Makhosazane on 076-185-3447 or Shaun on 074-887-3742.
The KwaXolo Caves are home to centuries-old San rock art as well as incredible views. KwaXolo Caves Adventures was established earlier in 2020, and provides visitors with a harnessed, secure, guided hiking route directly to the caves. The views of the waterfall and gorge are unforgettable, and there's also a picnic spot available. The hike is open to anyone aged eight and over, and takes about an hour and a half to finish.
7. Mpenjati Nature Reserve in Trafalgar
Website: www.kznwildlife.com | Contact: ChristianNjabulo.Mavundla@kznwildlife.com or 039-313-0531
This fine coastal reserve has trails varying in length, from a quick hike through to a four-hour walk all the way to Mbizana River at Southbroom. Hikers walk along beaches and rivers, and are likely to spot a range of wildlife. Gates open 6am to 6pm in summer.
8. KwaNzimakwe Multi-Trails
Contact: victor.jacas@yahoo.com
The 4km KwaNzimakwe Multi-Trail Park was launched in 2019, and is situated between Mpenjati Nature Reserve and Ezinqoleni.
9. Beaver Creek Coffee Estate near Port Edward
Website: www.beavercreek.co.za | Contact: info@beavercreek.co.za or 039-311-2315/47
Beaver Creek has loads of outdoor activities on offer, including several trails across both farmland and indigenous terrain. Hikes from the coffee estate last from about 45 minutes through to two hours, with magnificent views of the Mtamvuna River.
10. Clearwater Trails near Port Edward
Website: www.clearwatertrails.co.za | Contact: info@clearwatertrails.co.za
Clearwater Farm has several excellent hiking trails that extend from the farmland through indigenous veld all the way to the Umtamvuna River Gorge.
11. Umtamvuna Nature Reserve near Port Edward
Website: www.kznwildlife.com | Contact: Enock.Mahlangu@kznwildlife.com or 039-311-2383
This reserve is about 8km from Port Edward and is home to the Red Desert – the world's smallest desert. The reserve's three trails are the Kingfisher Trail (30 minutes), the Loerie Trail (two hours) and the Fish Eagle Trail (a four-hour circular route), with hikers sure to spot an array of birds and wildlife.
12. TC Robertson Nature Reserve in Scottburgh
Contact: tcrobertsonnaturereserve2015@gmail.com or 062-002-5190
This 60ha reserve is home to about 200 species of birds, among them the African fish eagle, rush warbler and African goshawk. Various indigenous wildlife can also be seen along the 12km of self-guided trails through forests, grasslands, veld, wetlands and estuaries.
13. Rocky Bay Resorts
Website: www.rockybay.co.za | Contact: lodge@rockybay.co.za or 039-976-0336
The Rocky Bay Resorts Running Trails were established in 2014, with options to suit everyone from novices to the experienced. The resort's trails forms part of the annual Sani2C and joberg2C competitions. All trails are clearly marked – orange for cyclists and green for hikers or runners.
14. Umdoni Park Nature Reserve near Pennington
Website: www.umdonipark.com | Contact: rynardt@umdonipark.com or 039-975-1615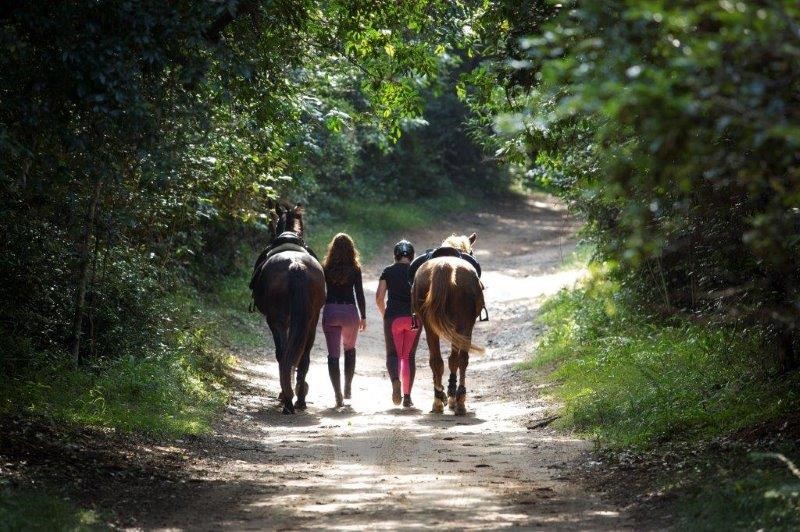 The 210ha park invites hikers to pop in at the Environmental Centre or Pro Shop for maps and information before setting on one of the many trails, ranging in duration from 15 minutes to two hours. The reserve has fine birdwatching and, along the trails, hikers can visit the Umdoni Park Golf Course and the on-site restaurant with ocean views.
15. Vernon Crookes Nature Reserve in Umzinto
Website: www.kznwildlife.com | Contact: vcrookes@kznwildlife.com or 039-974-2222
This 2,189ha reserve has a large selection of trails, from a gentle one-hour stroll through to more advanced six-hour hikes
16. Bushbuck Trail in Southbroom
Website: www.southbroom.org | Contact: 082-896-7814
Founding chairperson of the Southbroom Conservancy David Hallé, an ardent environmentalist, created this easily navigable, hour-long trail that meanders behind the local tennis club through dense coastal vegetation. Excellent bird and bushbuck sightings are likely, and there are benches along the way.
17. Lake Eland Game Reserve near Oribi Gorge
Website: www.lakeeland.co.za | Contact: reservations@lakeeland.co.za or 039-687-0395
This 2,500ha reserve has several hiking trails. Then there is Wild 5 Adventures offering ziplining, a gorge swing, suspension bridge, paintball and scooter tours.
18. Oribi Gorge Nature Reserve
Website: www.kznwildlife.com | Contact: Mthokozisi.Ndlovu@kznwildlife.com or 039-845-1000
About 25km inland of Port Shepstone there is a unique, 1,917ha reserve in the magnificent gorge where the Umzimkulwana River has carved through sandstone over millions of years. The Hoopoe Falls Trail (7km), Nkonka Trail (5km), Baboob View Trail (1km), Samango River Trail (1,5km), View Trail (9km) and Horseman's Point (4,5km) are among the reserve's best trails.
19. Ramsgate Marine Ramble
Contact: 071-351-9958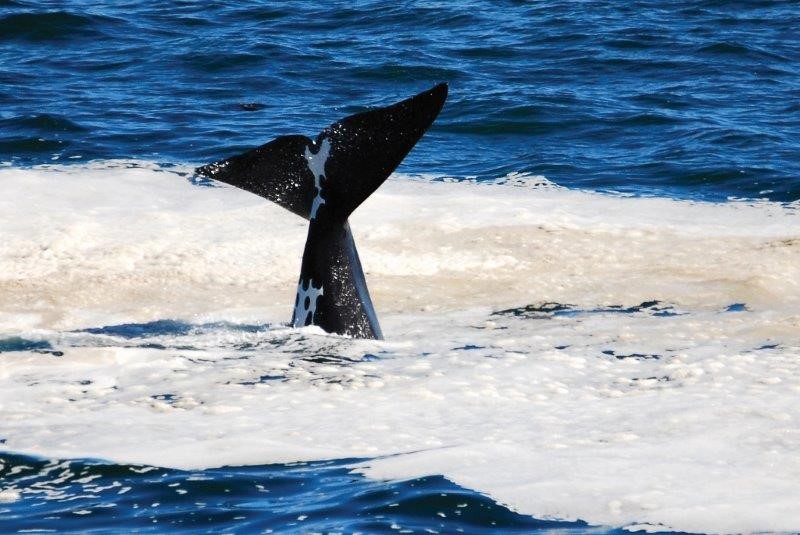 This scenic, organised 6km walk along Ramsgate Beach allows walkers to enjoy sightings of the local bird and marine life, including dolphins and migrating whales.
20. Wild Coast Trails / Voli Travels
Contact: Mzolisi Madikizela, 078-182-0483 or mzolisi.madikizela@gmail.com
For those looking to experience the Wild Coast on the KZN South Coast border, Voli Travels has package hiking trails and beach walks which include exploring caves, waterfalls and canoeing.
Tips for safer hiking:
Visitors are encouraged to practise the following safety measures when hiking along the KwaZulu-Natal South Coast.
• Do not feed, disturb or interact with wildlife;
• Drink enough bottled water to stay hydrated;
• Apply and reapply sunscreen as the sun can be harsh here;
• Check if the trails are self-guided or require a qualified guide;
• Don't bring cash and valuables on hikes;
• Keep your phone charged and have the area's emergency numbers at hand.
Download the free 'Explore KZN South Coast' app or visit www.visitkznsouthcoast.co.za.