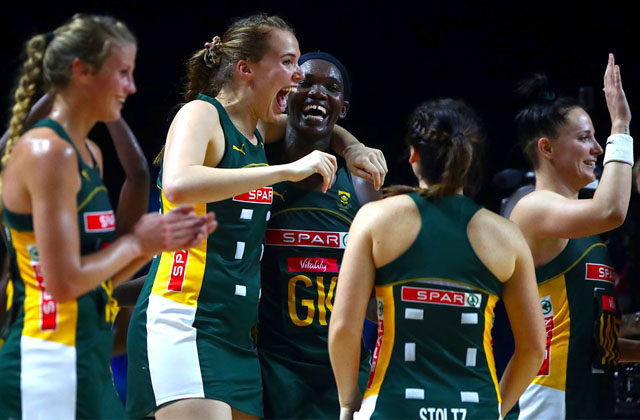 A local soft drink company is honing its corporate social investment in on supporting netball at school and national levels.
Twizza South Africa wants to help boost women's sports across the country.
According to Lance Coertzen, group marketing manager, women are key decision-makers for brands and yet female sports are often overlooked by sponsors, despite the performance being on a par or better than men's sports.
The recent FIFA Women's World Cup illustrates this perfectly, Twizza notes: There were over 200 broadcasters in attendance with many giving games prime-time slots on network television and FIFA estimated that this year's World Cup drew one billion viewers for the first time.
"We believe that South Africa's strong performance at the recent Netball World Cup 2019 generated more local consumer and media interest than ever before. Netball has long been integral to school sports and we're pleased to see it take its rightful place beyond primary and high school courts and onto the world stage."
Thembi Kgatlana is the only Female Soccer Star to make the 30 under 30
Aligned to the growing interest in and awareness of women in sport, we've taken advantage of opportunities for brands like Twizza to give a much-needed boost to relevant codes and make meaningful connections with consumers," says Coertzen.
"Beyond August as Women's Month, there is significant scope to celebrate the achievements of women in sport, while improving the overall image of women in sport and increase consumer engagement.
Young Cape Town Drag car racer, Stacey-Lee May features on Netflix Documentary
We believe we can contribute to women's sports and that our investment in women's sport and helping to raise its profile will make a difference to the players and teams who pour their hearts and souls into their sport, often for much less recognition and reward compared to their male counterparts," concludes Coertzen.